New site is under construction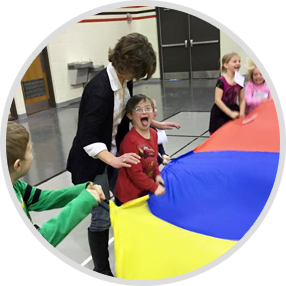 If you are looking for a premier school specializing in Christian education and trained teachers, visit Concordia Lutheran School in Sturtevant, WI. Our school is located on Highway 11 in Sturtevant between the local Farm & Fleet, and Mileagers. We have been in the business of academic excellence and bringing children and their families to know Jesus as their Savior for over forty years.
Concordia's beginnings go back to 1970 when an elementary school association (K-8) was formed by three area Missouri Synod congregations. Later, a Preschool program for three and four year olds was added. In 2003, Faith Lutheran Church built additional classrooms, office space and a gymnasium increasing the school's ability to grow its ministry within the community. As recently as February of 2016, an additional seven classrooms and expanded office space were completed. Holy Cross Lutheran Church, where the first classrooms were once located, has continued to faithfully serve as part of the school association since its beginning.
Our Mission
Concordia Lutheran School exists for the purpose of "Bringing Christ and excellence in academics to our children for life and forever".
The Aim of Concordia Lutheran School is to Assist Parents in:
Helping Their Children Grow In the Love and Knowledge of Christ, Their Savior
Giving Them a Christian Education and Training According To the Word of God, For Daily Living In Service of God and Their Neighbor
Further Equipping Them with the Necessary Knowledge and Skills So They May Become Useful Members of Society
Learn More
Our school offers quality education to all students. Our teachers are highly trained and qualified. We invite you to take a look around and join us in celebrating the Christian education of our children.
In compliance with state law we provide you with information here on the DPI Wisconsin State Report Card and educational options in the area. Concordia Lutheran School and the State of Wisconsin value parents' ability to choose a school that is best for their child. We feel blessed that you have chosen Concordia Lutheran!
Wisconsin Areas Served:
Mount Pleasant
Racine
Sturtevant