Concordia Lutheran School in Sturtevant, WI  offers the best private Lutheran education to equip children with the necessary skills. Our school offers a strong academic program along with Christian virtues. Children of our school grow with better knowledge of our Savior, Jesus Christ. Take a look at our mission and the various programs offered at our school.
Our Mission
Concordia Lutheran School exists for the purpose of:
"Bringing Christ and excellence in academics to our children for life and forever".
The aim of Concordia Lutheran School is to assist parents in:
helping their children grow in the love and knowledge of Christ, their Savior
giving them a Christian education and training according to the word of God, for daily living in service of God and their neighbor
further equipping them with the necessary knowledge and skills so they may become useful members of society
Since 2012, Concordia Lutheran School has participated in the Parental Choice Program. Income eligible families may receive a voucher from the State.
Visit the Department of Public Instruction's website: (https://dpi.wi.gov/sms/choice-programs/student-applications?rdt=choise) for eligibility information or to apply.
A limited number of seats will be available beginning February 1 of each year. Application periods for the current year are as follows:
Feb. 1 - 20
Mar. 1 - 20
April 1 - 20
May 1 - 20
June 1 - 20
July 1 - 20
Aug. 1 - 20
Sept. 1 - 14
Use the link above to apply. Residency and income verification are required.
Online Application & Enrollment
Procedures and expectations for the students and families at our school can be found here.
School Supply List 2020-21
K4-8th grade: 8:50 AM – 3:55 PM
The school day begins promptly at 8:50 a.m. Parents transporting their children to school are encouraged to arrive at 8:25am-8:40am to ensure their children are ready to start their day promptly at 8:50 a.m.
Preschool (3 year old program): 8:50 a.m. to 12:00 p.m. Arrival is at 8:25am-8:40am and dismissal is promptly at 12:00 p.m. Child care is available following dismissal for those students who are in need of this service.
K4 Program: For the 2020-21 school year, two programs are necessary, an AM Program from 8:50 - 12:00 p.m.and PM Program from 12:45 - 3:55 p.m.Child care is available in the afternoon on a limited basis. Arrival is between 8:25 - 8:40 a.m. for AM Program participants, with a prompt 12:00 p.m. pick up required. Arrival for the PM program is between 12:30 - 12:45 p.m. with dismissal at 3:55 p.m
Before Care and After Care
Before Care and After Care is available for all families on days that school is in session.
Before Care
6:45 AM - 8:45 AM
Afternoon Care for PK3
12 PM - 3:50 PM
After Care
3:50 PM - 6:15 PM
($3.75/hr. billable by the half hour)
Children may be driven to school or take the bus service provided by Racine Unified School District if located within the school's busing boundaries. To inquire about busing or sign your child up for bus service, you may contact RUSD directly at: 262 631-7138.
In the case of school closing due to inclement weather, we will be listed in the closings on your local networks. If Racine Unified School District has a delay, we will be closed for the full day.
*Currently on Hold*
The lunch menu goes home on a monthly basis and will also be posted here. Costs range from $2.50 - $4.00 per meal. Items featured are pre-made, well-balanced meals. Area vendors are utilized as well. You may also send a home-packed lunch if you wish.
An authorization for medication administration form must be completed in order for a student to receive or take any medication, whether prescription or non-prescription. Per healthy and safety requirements, all medicine must come to school in its original packaging. You may download and print one of the forms here to submit upon your child's arrival with medication.
Interscholastic Sports Teams *Currently on Hold*
Children in grades 5 through 8 have an opportunity to participate on interscholastic teams that compete against similar teams from other schools in the area. These teams include basketball,  cross country and track for boys; volleyball, basketball, track, cross country and cheerleading for girls.
An Athletic Fee of $35.00 per sport is assessed to students participating in any sport. This fee is non-refundable. There is a cap of $100.00 if 3 sports are played.
A variety of extracurricular activities are offered which vary from year to year. This year students may choose participate in:
Children's Choir
Girl Scouts
Christian Philosophy for Athletics
The primary purpose for existence of Concordia Lutheran School is to have each child become totally dependent upon Jesus Christ for all their spiritual and earthly needs by:
teaching the will God has revealed in the Bible
providing daily Christian fellowship as one of the most powerful factors in building character and training for Christian living
instilling in the hearts of our children a child-like faith and greater love in the Lord Jesus Christ and love for other human beings.
It is the aim of Concordia's Athletic Program to facilitate these goals through sports activities. Through a student's participation in interscholastic sports, it is hoped that the student will further develop spiritually, mentally, emotionally, physically and socially. Students will be encouraged to be the best they can be by doing the best they can to the glory of Christ.
It will be the role of the Athletic Director and coaches to facilitate this growth and development.
Concordia's interscholastic sports are designed primarily for Concordia students in grade 5-8. They provide interested students a voluntary competitive program where the athlete plays on teams which compete against teams from other schools.
to glorify Jesus Christ in all that is done on and off the playing field
to help understand how the use of physical skills can be a form of worship
to help the athletes establish a firmer and more personal relationship with Jesus Christ
to help the athletes realize the importance of other people in their lives and the value of working cooperatively in a team effort, with them
to help the athletes improve their ability to make quick decisions under pressure
to encourage the athletes to be free in allowing themselves to experience the emotions they feel, yet not let these emotions control them or make them ineffective people
to improve the athlete's overall physical condition in order to encourage a lifelong enjoyment of sports and recreational activities
to provide an additional avenue to promote school spirit and unity
to provide an additional way for families to meet and socialize
to develop a greater understanding of the fundamentals of the sports in which they participate
to develop the idea of sportsmanship by being a good loser and a gracious winner
Eligibility
Students participating in extra-curricular activities are expected to have passing grades in all subjects and maintain a 2.00 (C) grade point average. The grades of all students will be reviewed at the mid-term and quarter grading periods. Any student not having a 2.00 grade point average, or having any F's on two consecutive grade sheets, will be declared ineligible
Simple Ways to Support Concordia Lutheran School
Concordia Lutheran School relies on a multitude of support programs within the school and church for resources and funding to reduce the overall budget. Listed below are such programs which provide merchandise or dollars to our school. We encourage and appreciate your participation in the following:
Box Tops for Education
No more clipping! (Unless you want to!) Scan your grocery receipt on your Box Tops mobile app to earn money for Concordia.
Empties4Cash
Send to school the empty inkjet printer cartridges and we can receive money for each shipment we send.
When buying supplies just give them our school's ID number: 70110322 and we will get 5% back on qualifying purchases.
Help supply needed items in your child's classroom or share the love with your teachers by selecting an item they will use or enjoy. Visit the site at Christmas or any time during the school year. It's a real blessing!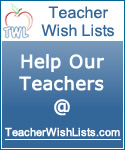 PTL (Parent Teacher League) All you need to know!
1. What is PTL?
It is a group of parents and teachers that discuss and make decisions that concern our children's school environment and experiences. Because you are a parent of a child attending Concordia, you are a member of this group.
2. What does PTL do?
Primarily PTL works on fundraising in an effort to raise money to provide opportunities for our children, such as field trips, classroom supplies, and athletic/art/technology equipment and supplies.
3. What happens at PTL meetings?
Teachers, board members and interested parents meet during the school year for approximately 1 hour to mainly discuss the different ways to raise money for the children, decide how those monies are spent, and field any PTL project related questions and issues.
4. How will I know what's going on with PTL?
This year we're taking a different approach on the communication process. You will be able to access PTL information on the Concordia website as well as through e-mail and your child's 'take home' folder.
5. What do you need from me as a parent?
Fundraising Ideas! We're hoping to add some new, different, fun and exciting fundraisers this year but we need your help. Please pass along any ideas you have – all will be considered. Comments, Concerns, Suggestions are welcome!
6. How do I communicate with PTL?
Contact any one of your PTL Board Members listed below or leave you information in the school office.
Co-Presidents: Jonathan & Terri Lisowski
Vice President: Vacant
Treasurer: Jennifer Agerholm
Secretary: Vacant
Fundraising Chairperson: Laura Sadowski
We thank God for all the volunteers who have so faithfully devoted their time and talents to the running of so many programs at school!
Where would we be if it were not for you? There would be no hot lunch program, athletics, library, field trips or any of the wonderful "extras" that our children enjoy and benefit from.
Please contact the office promptly if you are interested in volunteering.
All volunteers are required to have a background check on file annually for each school year.
SHOP ON AMAZON AND SUPPORT CONCORDIA! You can support us by making your Amazon purchases on AmazonSmile. Same products, same prices, same services – but 0.5% of your purchase comes to the school. Use this link: https://smile.amazon.com/ch/39-1143502. We are listed as Racine Lutheran Inter-Parish School Assoc. That's us!!
CALLING ALL THRIVENT MEMBERS Did you know that Thrivent Financial for Lutheran members have an opportunity to designate Choice dollars from Thrivent to go to the school or church of your choice?? There is NO cost to you.  This is one of the benefits which you are entitled to as a member.  Please consider reaching out to your Thrivent representative or going online to www.thrivent.com to find out how easy it is to assist our school through your designation.